Updated 5/4/22
This site supports current and former CHULA VISTA HIGH and CHULA VISTA LEARNING CENTER students ONLY.  You will receive a confirmation email once your transcript has been processed.
****Please allow 3-5 business days for processing.
Include the following information (copy/paste to your email request):
Current photo ID (attach/scan)
Daytime Phone
Name
Name at time of Graduation
Date of Birth
Grad Year
Campus you attended at time of graduation (Chula Vista High School or Chula Vista High Learning Center)
Choose your transcript format:
 PDF Digitally Signed/Stamped (provide email address)
PDF Encrypted/Stamped (provide email address)
Paper Stamped/Sealed (provide mailing address)
You will automatically receive a Digitally Signed PDF of both your Official and Unofficial transcripts with your confirmation email
---
Education Verification Requests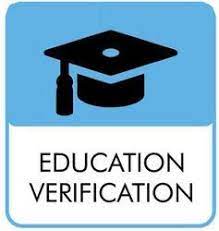 All Education of Verification Request(s) must be emailed to leslie.mcclelland@sweetwaterschools.org School Registrar.
Please ensure all proper consents are attached on the initial request.
Please allow 3-5 business days to process the Education of Verification Request.
---
Leslie McClelland
Registrar
Phone: (619)476-3329
Hours: 8:00-4:30pm